Program Variants
Choose the length of programme required
for your purpose:

10 bis 15 minutes
30 minutes
45 bis 60 minutes
90 bis 120 minutes
60 minutes Hypnose
Also possible are
20 minutes, intermission for
a dance, 20 minutes
Satori can make a fifteen minute

programme a breathtaking experience

or he can provide a non-stop show

to fill the whole evening.

.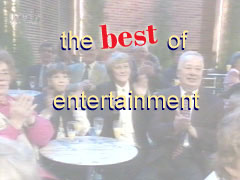 Please call. Ask for further details.

We are looking forward to
advise you professionally.